---
Unleash the Magic
The night of their dreams...starts here!!
We've got you covered with top-notch sleepover equipment & styling.
---
Standard set-up for each guest:
Tents with balloons

Memory foam mattress

Waterproof mattress pad

Comfy twin sheets

Sleep pillows & cases

A cozy comforter

Duvet cover

Themed throw pillows

---
Here's how to get started:
* you're going to love it! *
1 - Pick a party theme
2 - Schedule an event date
3 - Pay a deposit
4 - Confirm details & book!
pricing options:
* by number of guests *
1 - Pricing starts at $299 (3 tents)
2 - Additional tents are $55/ea
---
party themes
boho chic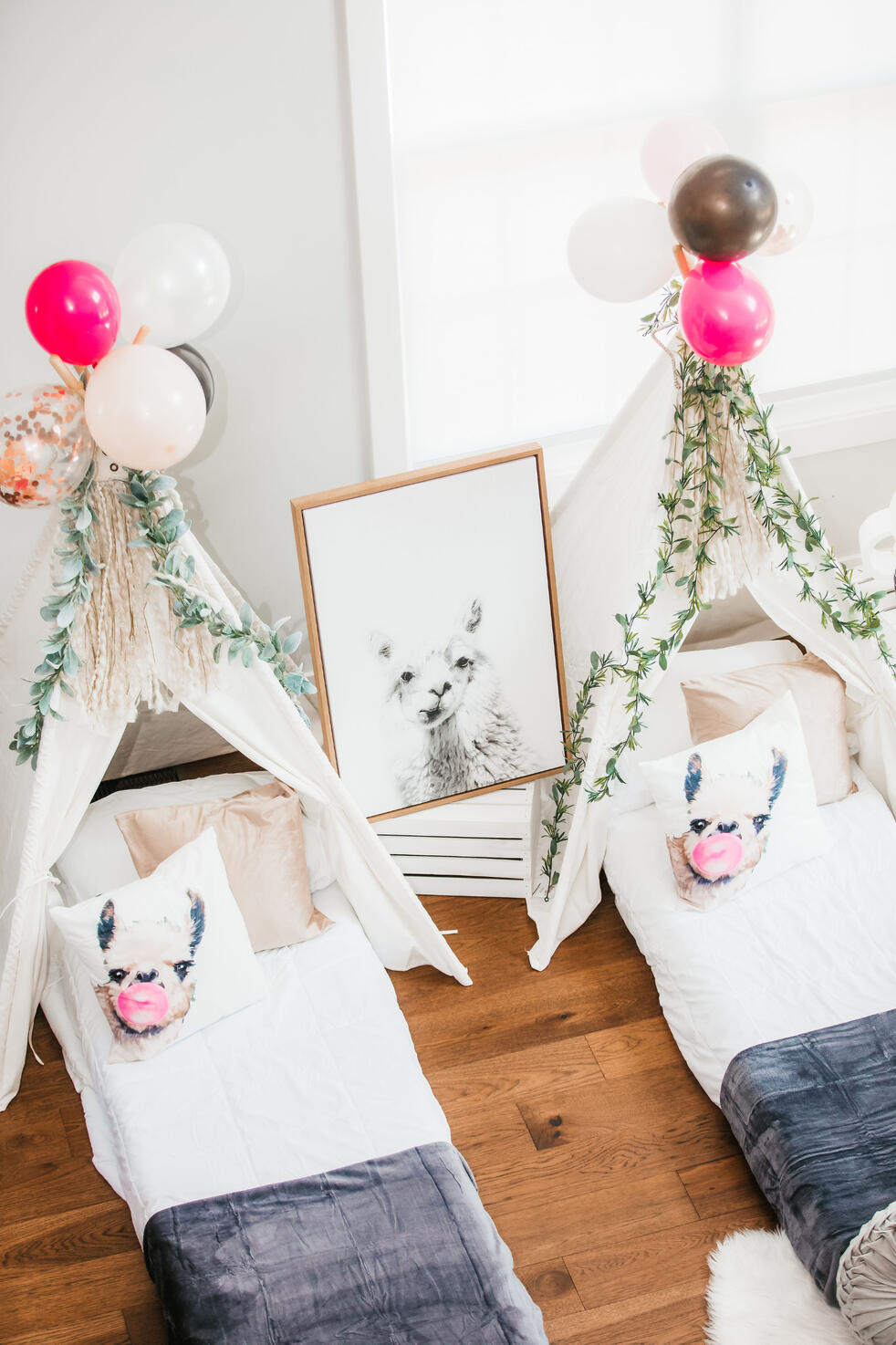 llama drama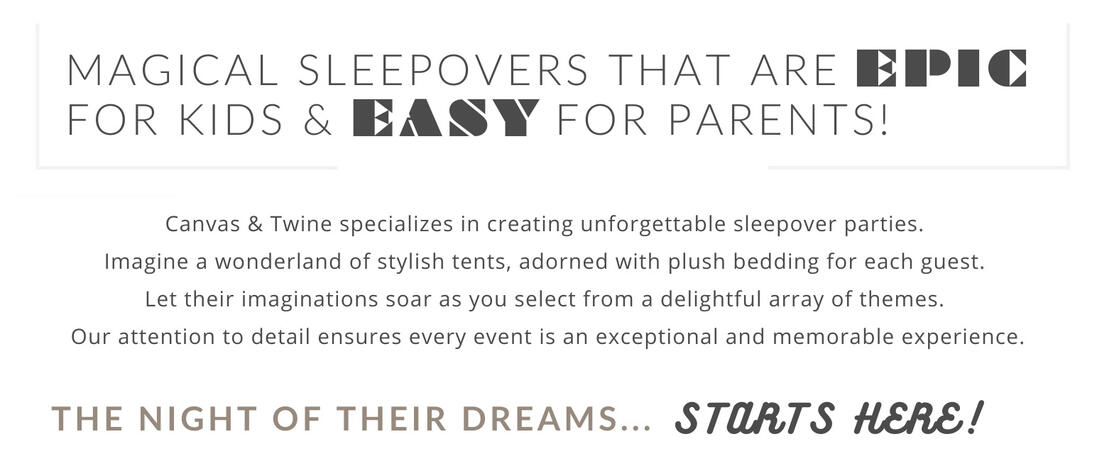 Let their imaginations soar & choose from a delightful array of themes for both girls and boys.
---
coast-to-coast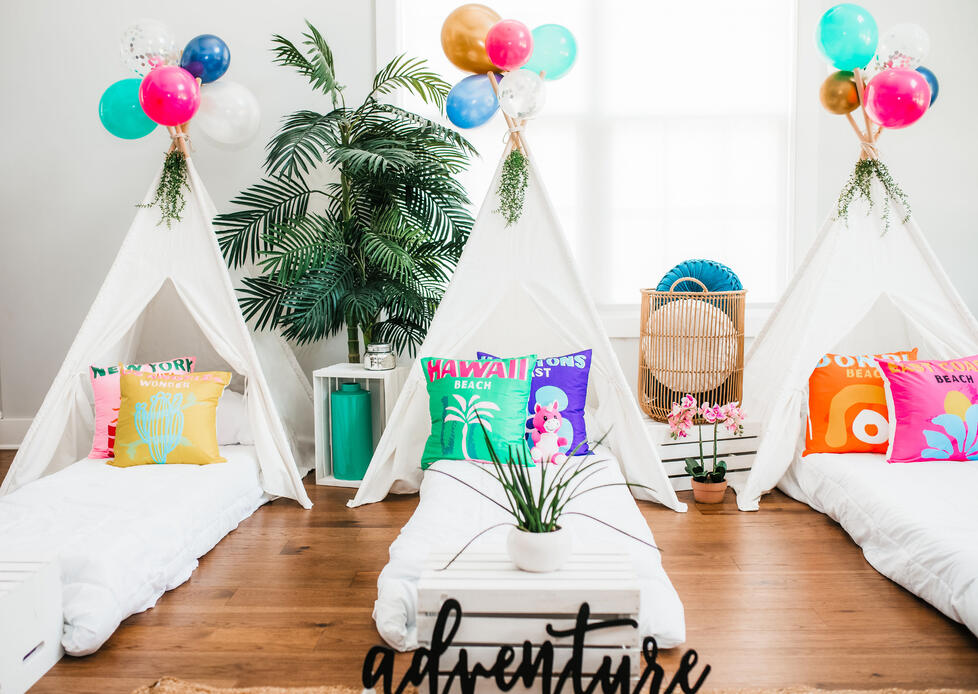 lash on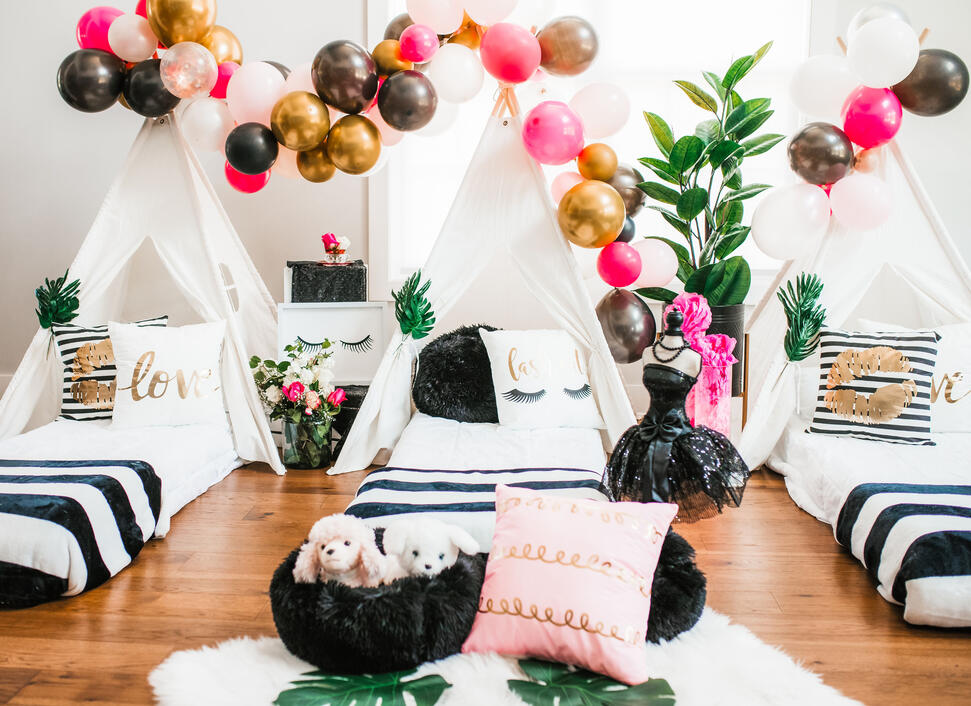 Create an enchanting teepee party like no other!
---
camp out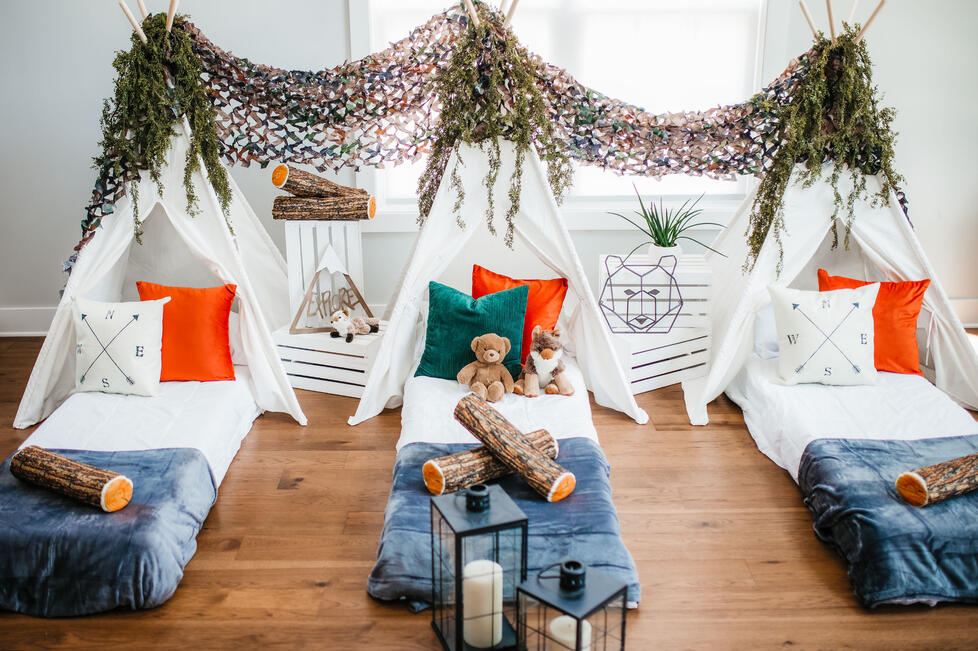 grizzled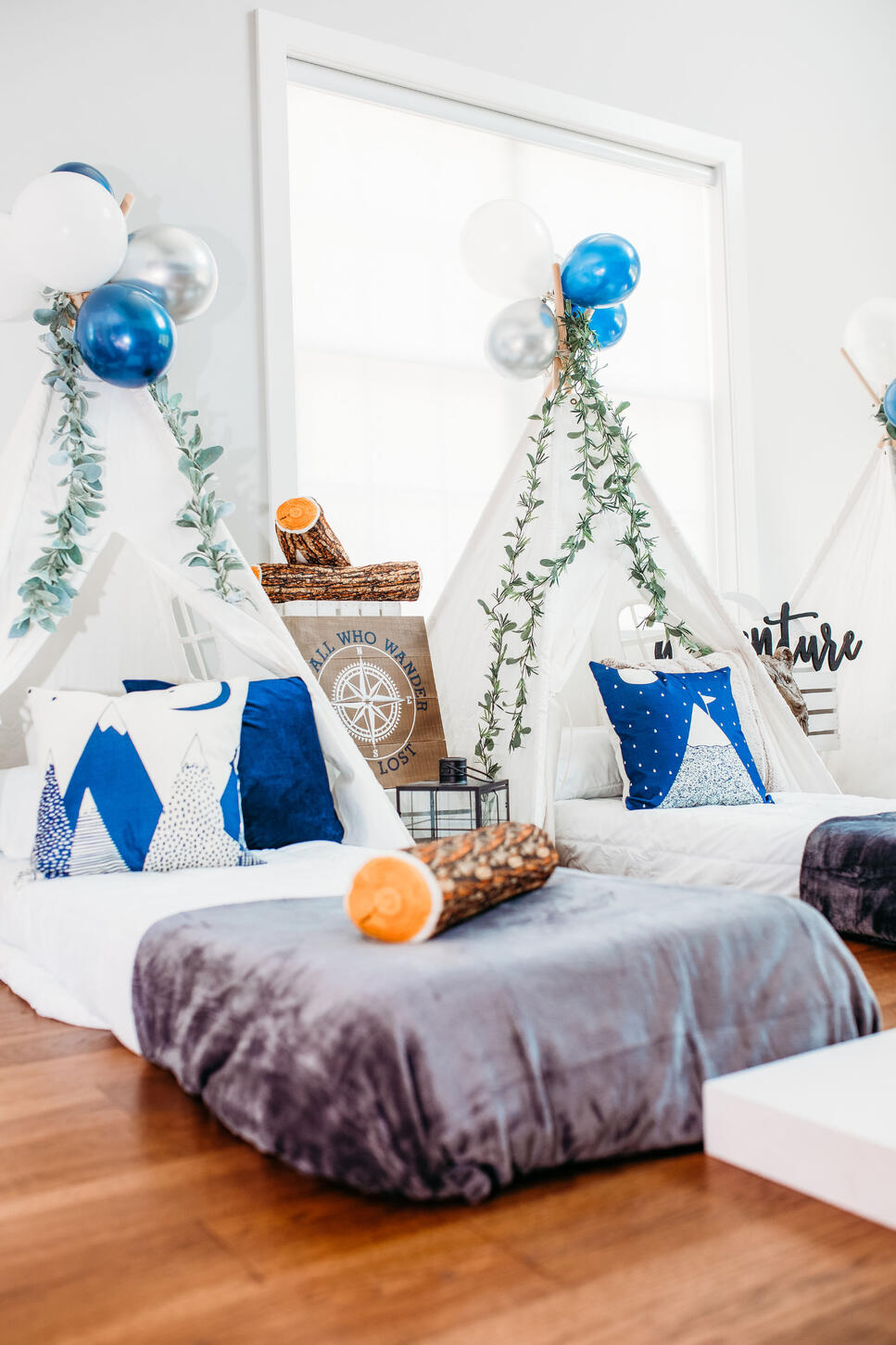 Dive into the land of imagination.
---
game over
Elevate your kids' sleepover party to extraordinary levels of awesomeness!
---
Make memories that will last a lifetime!
the bestie
Our XL Tent is a limited special option for 2 BFFs!!
Pricing starts at $159!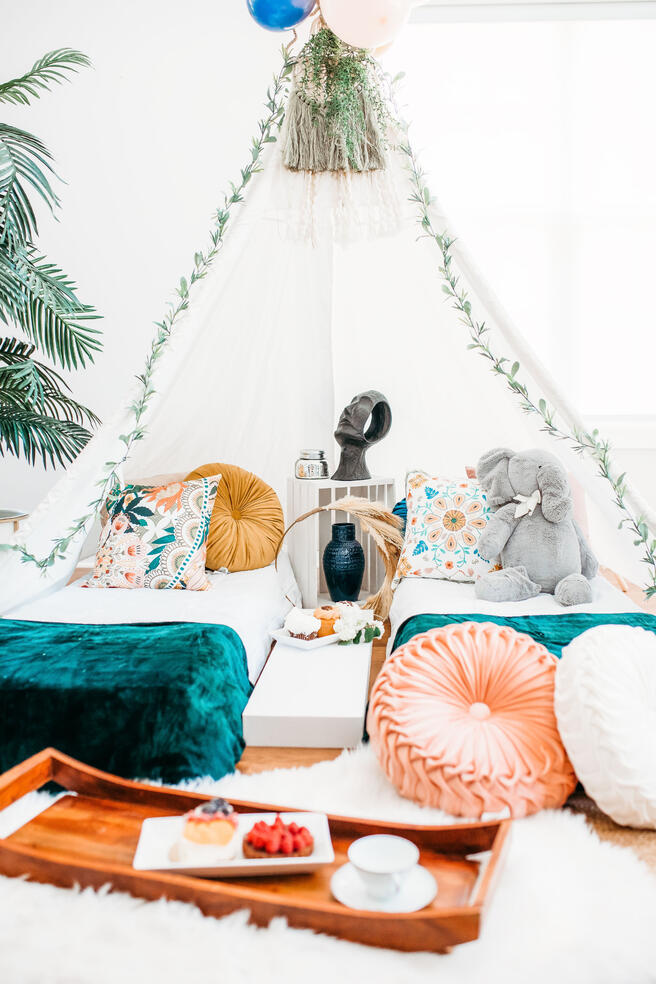 ---
Let us be your go-to team for sleepover party events!
Located in vibrant Hudson, Ohio.
Follow us on social!
---